Over 20 Years of Lithium-Ion Battery Cell Design and Manufacturing
Vertically Integrated
Li-Ion NMC Pouch Cells

High Energy,
High Power
Energy Storage Solutions that Power the Future
Since 1999, we have been developing and manufacturing lithium-ion batteries for a broad range of demanding applications, including military, marine, industrial, and commercial EV, as well as stationary BESS. Throughout the years, SolarEdge battery cells have been proven to deliver outstanding performance and quality to our customers.
Patented cell design helps us deliver high-energy density and high power without compromising performance (cycle life, calendar life, and temperature range).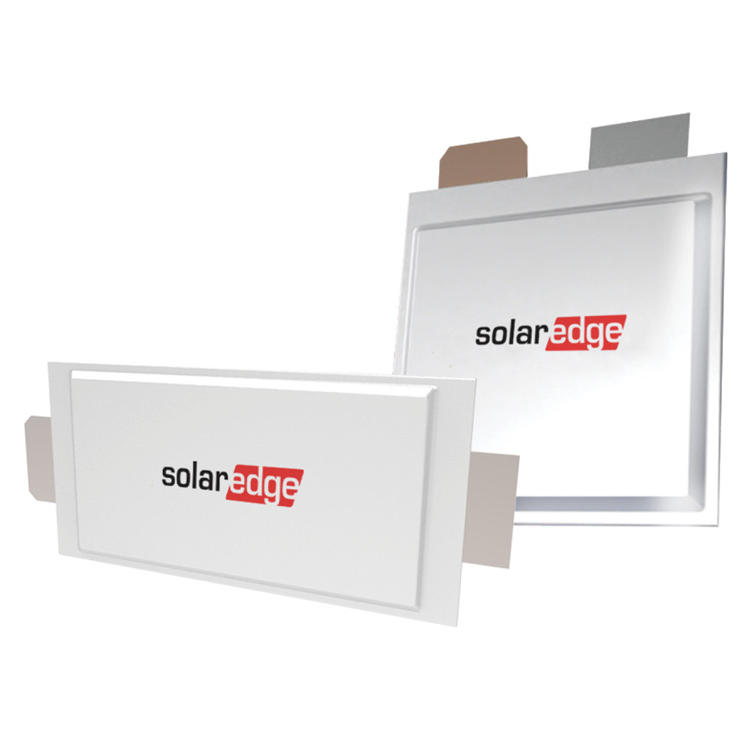 Technology
High energy density
High power performance
High charge / discharge energy efficiency
High gravimetric and volumetric power density
Lightweight
Excellent power-to-energy balance
Long cycle and calendar life
Low self-discharge rates
Low impedance and low heat generation
Applications
ESS, UPS, EV Charging Stations, Commercial EV, AGV, Train, Marine
High Energy Density, High Power, High Cycle Life
Reliable NMC lithium-ion battery cells for any mission.